6 Questions to Ask Before Choosing a Construction Management Company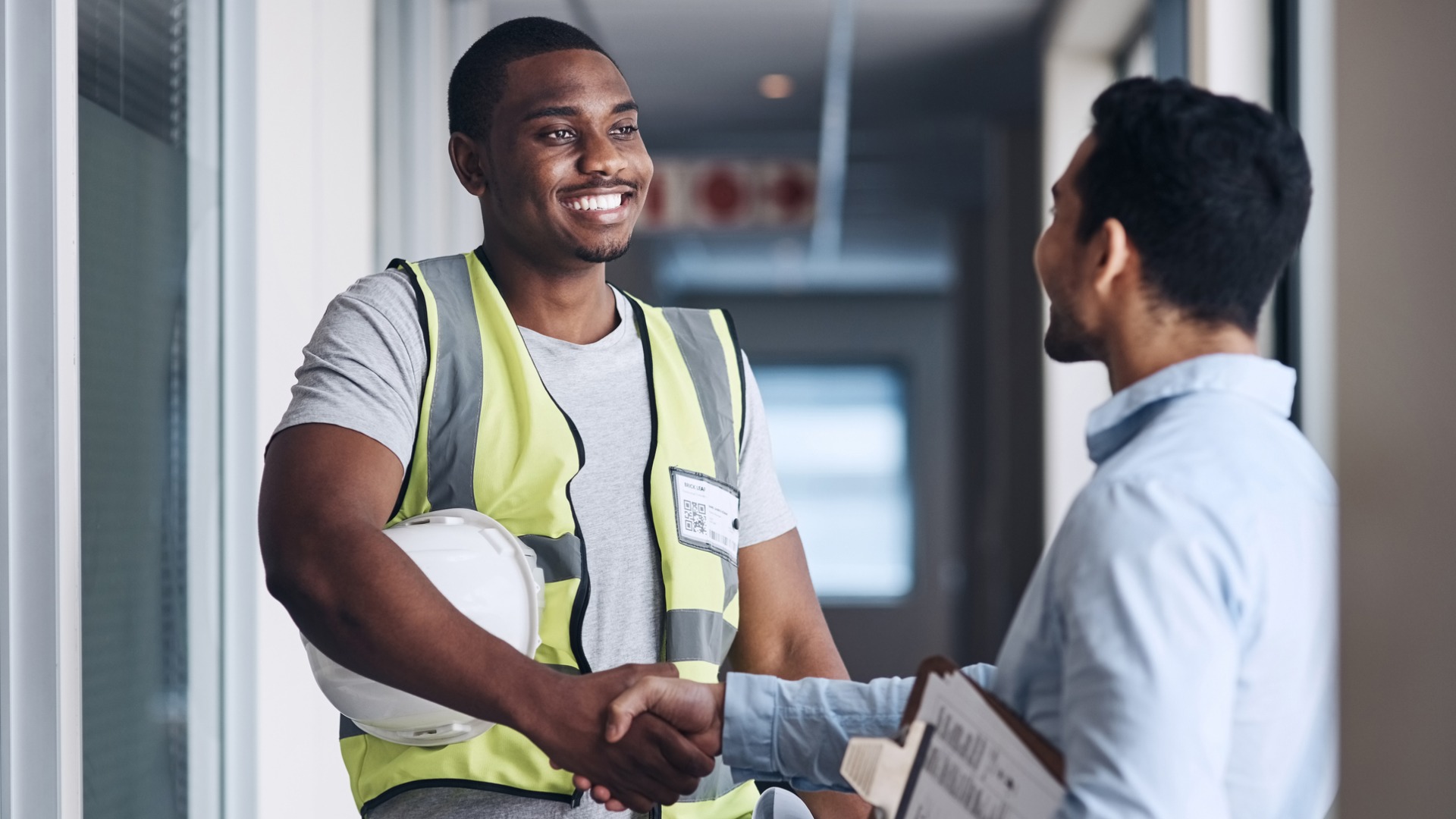 Large projects require the expertise of a construction management company in order to make sure that they run smoothly from start to finish. A quality construction management company will have a large impact on how your budget is utilized, how safe the project is, its final quality, and whether or not it meets your specifications.
As a result, choosing a firm to manage the construction of your building is a major decision and one that few take lightly. If you need some help sorting out which company is right for you, we have collected some of the most important questions to ask prospective companies below.
1. How Long Have You Been in Business?
Add the follow-up question: how did you get started in construction management? While it is often better to choose companies that have had more experience, the longevity of the company isn't the only thing you're looking for with this question. You also want to make sure that the reasons your management company started up make sense, like "we found we were great at managing" or "we've had bad management experiences and wanted to change it."
Plus, you can also start to get a sense of how long the business has had to develop contacts with subcontractors and build a positive reputation. In construction management, contacts and reputation are everything.
2. Who Will Do the Work?
When it comes to supervising the work of other contractors on your site, who will the management company choose? Is this person on their payroll, or is it another subcontractor? In most cases, you don't want your management company to subcontract out their management. That is the core of their job, and someone they employ and regularly rely on should be the boots on the ground.
In addition, you might want to meet the main supervisor for your project. What are they like, what are their qualifications, do you find them easy to understand, and finally, do you trust them? These are all important elements of choosing the right manager for you.
3. Which Projects Have You Worked on Before?
When it comes to management, experience is very important. Projects develop issues, and when you have enough experience, these issues become predictable. The more experience a manager has in preventing and resolving these issues, the better they'll be for your project.
That said, not all experience is equal. Ideally, you want to choose a construction management company that has managed projects that are similar to yours in scope, budget and even end product. Managing smaller projects, larger projects, industrial projects, commercial projects, and all kinds of more niche projects are all different. So, if you're building a stadium to fit 50,000 people, you might not want to choose the management company that mostly constructs paper mills.
4. How Will You Communicate with Me?
All building managers and owners are invested in the construction of their building, and not just financially. Your stress levels will largely be determined by how frequently and well your project manager communicates with you.
Some companies invest in platforms where they can share all of their updates with you, from quick messages about how a problem has been resolved to detailed information about what was completed on-site that day. Sometimes these platforms are helpful, but sometimes they are poorly designed and get in the way.
It's most important to discover if the manager will communicate with you in the way that you prefer, whether that is by email, phone, text, or some other system. It is also important to discuss how prompt, detailed and responsive your management company will be. They should always be responsive when you reach out, and they should be proactive in reaching out to you too.
5. Can We Talk About Timeline and Payments?
Eventually, you need to have a frank conversation about the timeline for your project and how that matches up with the payments you'll send to the construction management company. You both need to make sure that your expectations are aligned, or the project will be deeply stressful and fraught with issues.
Your construction management company should let you know when each step of construction will be completed, with a discussion about where delays might come up and how they could be dealt with. You should also pay them based on their progress through the project, and the terms of your payment should also be clear and reasonable for both of you. You can't pay them everything up front, but you also can't delay all of the payment to the final inspection. They need some money upfront to run their business, and you need to withhold some to make sure the project is carried through to the end.
6. What About Insurance and Safety Issues?
Many quality construction management companies rely on subcontractors who they have strong working relationships with. These subcontractors run their own businesses, and so many of the details of how they operate are left up to them. While a quality construction management company will go to lengths to ensure their subcontractors have appropriate licensing and insurance and also follow safety practices, others will not. So, it is worthwhile to discuss this issue with your management company.
Discover if all of the subcontractors are licensed, bonded, and insured. Do they have an appropriate level of insurance for your project? That is, is their insurance coverage high enough? In construction, injuries do happen. When a subcontractor is injured, what is done? Who handles it and makes sure that if a safety issue caused the injury, it doesn't happen again?
Ask the Team at West Coast Building Restoration
You're close to choosing the right construction management company. West Coast Building Restoration is one of the most reputable and reliable construction companies in British Columbia. We can offer the guidance and skill to make the most of your construction project and meet your expectations with it from start to finish.
Contact us today to get started!