What Are the Most Common Commercial Roofing Mistakes, and How to Avoid Them?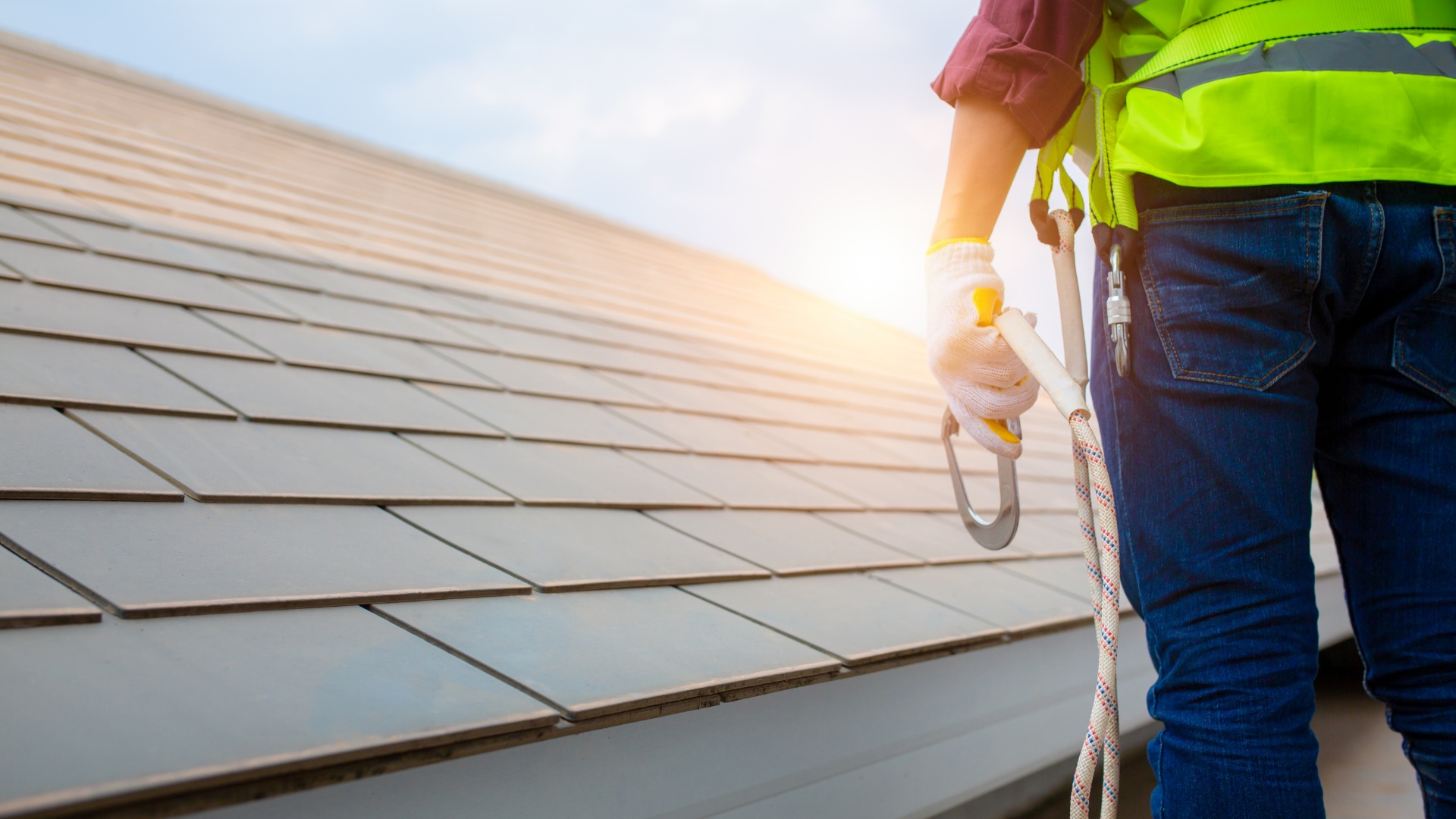 Commercial roofing is designed for commercial structures, like warehouses, retail and office buildings. Residential roofs and commercial roofing systems have the same purpose of protecting a property but are quite different when it comes to the materials used in their construction. Some of the most popular types of materials used for commercial roofing include modified bitumen, metal, built-up roofing membrane, thermoset roof membrane and many more.
Since a commercial roofing system requires a significant investment, it is important for owners of commercial buildings to choose the right company for their roofing or waterproofing project.
At WCBR, we bring over 25 years of excellence in every project we work on. We offer high-quality roofing restoration and waterproofing services to help protect your commercial property. WCBR is your trusted partner for everything from complete roof replacement to sealing up minor or major leaks. Learn more about our waterproofing services for commercial buildings and contact us for more information.
The Most Common Roofing Mistakes to Avoid
Let's look at some of the most common commercial roofing mistakes.
Why Can Postponement of a Necessary Roof Repair Be Crucial?
There is never a good time to start a roofing restoration project. Any commercial roof repair or replacement work is a serious additional expense and therefore is often one that building owners would want to avoid. Delaying needed roof repairs only worsens the building's state and could potentially raise a number of other issues related to the roofing system, including:
Water damage and leaks.

Severe structural damage.

A complete roof collapse.
Why Using Poor-quality Materials Can Lead to Additional Costs in the Long Run
Choosing poor quality materials for the commercial roofing system is another important factor that could decrease the structure's lifespan and durability. To avoid that common roofing mistake, it is important to choose a restoration company with the experience and expertise needed to assess the condition of the building and offer suitable solutions.
How to Choose the Right Professionals for Your Roofing Restoration Project?
One of the biggest mistakes a building owner can make when assessing roofing problems is hiring unqualified individuals for the work. Roofing restoration requires years of training and experience to execute flawless workmanship. Reputable building restoration companies are licensed, certified and back their work with proper warranties for the services provided.
At WCBR, we focus on continuous improvement to exceed our customers' expectations while being a trusted provider of building restoration services in British Columbia. As a leading building envelope restoration company, we offer high-quality solutions tailored to our customers' needs, without delays and while staying within budget. Contact our team and learn more about our waterproofing services.
Poor Installation of the Roofing System Can Be Crucial
Poor installation of the roofing system can cause a wide variety of problems. From leaks to total failure, anything is possible when contractors ignore manufacturers' guidelines and necessary procedures, not to mention quality control checks. This is why any business owner must do proper research before hiring a building restoration company for their project. A reputable building restoration company would always provide references from previous clients, information about training and certificates, as well as details about the roofing restoration process itself.
There are a number of problems that can arise due to improper roofing installation. Let's look at some of the common issues commercial building owners deal with.
Read more: How to Avoid Some Common Mistakes in Restoration Project Management?
How Do Moisture Barriers Protect Your Commercial Building?
Protecting your roof from water damage is more than just shingles. Hiring a building restoration company to install moisture barriers properly is a great way to ensure the reliability of the commercial roofing system.
The Importance of Having a Properly Installed Drainage System
Commercial roofs are usually flat or low-slope, and this is why they tend to collect water when it rains or snows. This can cause damage to the roof, other parts of the rooftop and even affect the building itself. Water collecting on a flat roof is often due to an inadequate drainage system.
Improper Nailing to the Roof
When repairing a commercial roof, the nailing that comes with the work is vital to its success. An inexperienced roofer may miss some nails or use fewer fasteners to save costs without realizing what potentially dire consequences this can have. It sounds like a small thing, but it can lead to structural deficiencies and ultimately cause more serious problems.
Not sufficient care of the flashing
Flashing is a thin piece of steel or aluminum that prevents water from getting into an object. Roofers use flashing where the roof makes contact with other surfaces, like walls. This is because these places are more likely to be damaged by water, and they need better protection. Although flashing itself can resist moisture, it's not entirely long-lasting and may require frequent inspection in order to avoid damages to the commercial roofing system.
Poor Maintenance or Repair of the Commercial Roofing System
Poor maintenance is a core reason for many issues related to the building envelope and the roofing system. The property owner or manager should schedule a regular roofing inspection at least twice a year - once in the spring and fall. This step can help commercial building owners avoid many common issues related to the roofing system.
The Solution
Choosing reliable commercial roof repair services is the best way to protect your assets. Working with skilled professionals and getting regular inspections is key to operating a commercial structure properly.
At WCBR, our mission is to establish lasting business relationships with our customers by providing them with the best quality building restoration services for residential, commercial or industrial buildings. We work in accordance with the highest safety standards, and we are committed to providing industry-leading waterproofing services while minimizing risks for our customers and employees.
Along with our waterproofing services for commercial and industrial buildings, we also offer general contracting, construction management and building envelope restoration services across British Columbia, Canada. We assess, plan and do the work for you, using high-quality materials and tools to ensure safety and reliability for each of our projects. Learn more about our services and contact us to get a quote from us.
Sources:
https://lanierroofing.com/blog/common-commercial-roofing-mistakes-to-avoid/
https://kcgroofing.com/roofing/avoid-these-common-commercial-roofing-mistakes/
https://www.integrityroofers.com/commercial-roofing-installation-mistakes/