Commercial Restoration Project – a Step by Step Guide for Successful Completion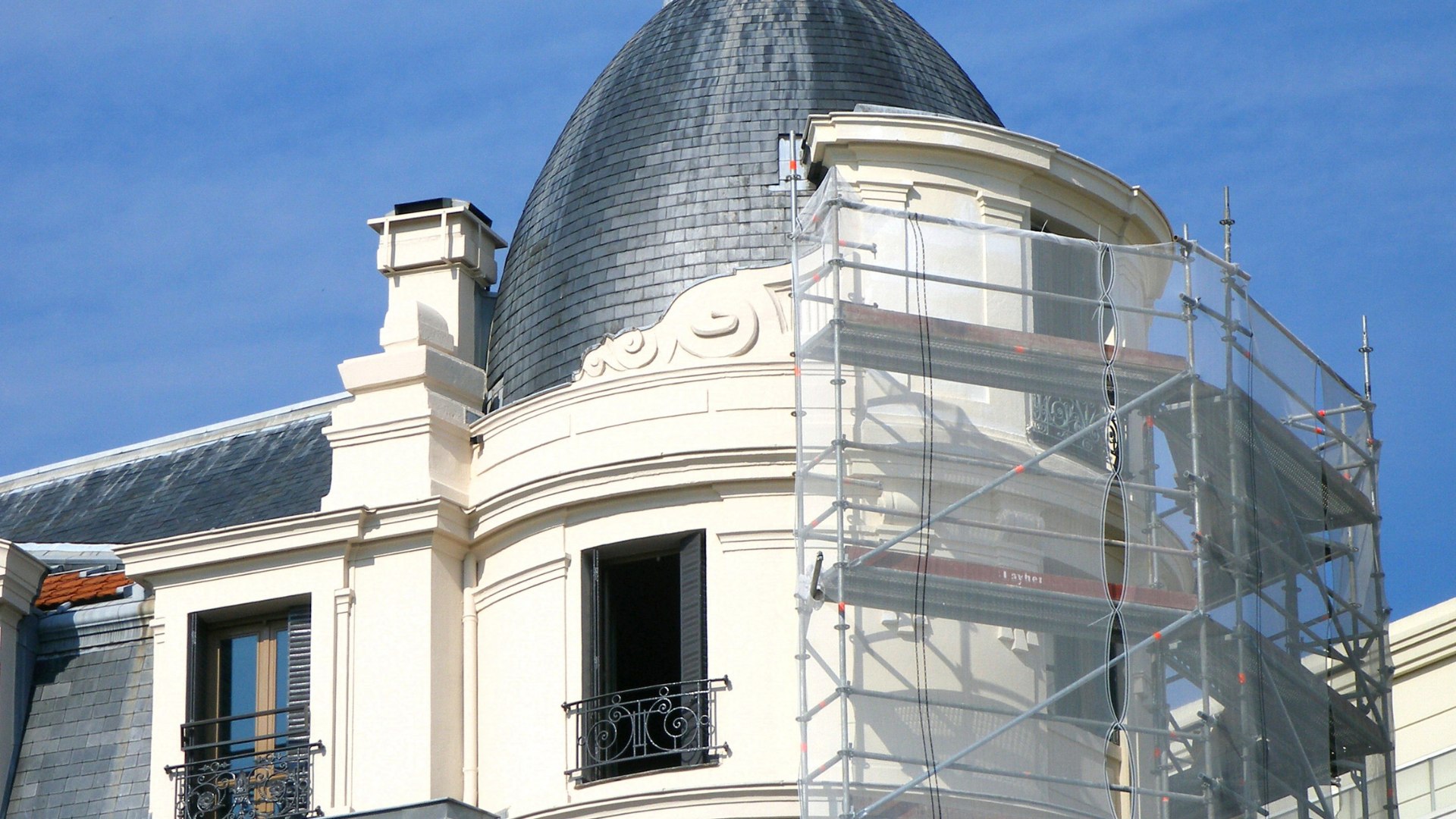 Commercial buildings are one of the most valuable types of property today. They are usually occupied by businesses, which give them an impressive return on investment. As time goes by, many factors can affect the condition of the building. This can lead to structural problems that can put lives at risk and create financial risks for the business.
To avoid all that, any commercial building owner should make sure that it is adequately maintained and measures are taken in case of structural damage or issues with the building envelope. Today, we will talk about building envelope restoration and how to lead your commercial restoration project to successful completion.
What Is Building Envelope Restoration?
Building envelope restoration is the preservation, repair, and restoration of all areas of the building envelope. The 'building envelope' separates conditioned and unconditioned environments in a building. Water, air, or thermal changes can compromise the integrity of the building, which leads to building envelope restoration services becoming necessary.
Even though the roof is one of the most important components of the building envelope, it is not always the focus of the restoration project. The building envelope also includes walls, joints, flashings, windows, door openings, and water protection systems. Restoring the building envelope means making a thorough examination of the condition of the building and repairing the different components to maintain structural integrity.
When Do You Need Building Envelope Restoration Services?
Apart from emergency situations that may cause damage to your commercial building, there are other occasions when help from a restoration company may be needed.
Commercial building maintenance is very important for keeping your property in good condition. Some of the main reasons why you should not neglect the maintenance of your commercial building include:
Maintenance can reduce the gradual damage on your building over time and save you money and time in the future.

It can help you protect the integrity of your property by ensuring that it does not get damaged during everyday use.

It can ensure that your property is clean and safe for employees and customers alike.
Taking care of the building envelope of your commercial property is crucial. Here are some signs that indicate failure of the external envelope:
Movement of ceiling panels, windows, and other building materials.

Breakthroughs of moisture and mold.

Damage to the windows, including broken windows or faulty heat seals within the windows.

Damage to the insulation.

Damage to the caulk and paint of the building.

Damage to the ventilation systems and others.
How to Choose a Building Restoration Company for Your Commercial Project?
It's important to ensure that the commercial restoration company you work with is bonded, licensed and insured. Hiring a handyman or someone who does not have all of their credentials is not a good idea and would lead to additional financial risks for your company. In fact, your own business insurance will probably require you to hire an insured restoration company if there are any issues at hand.
Expertise
When choosing a building restoration company, it's best to look for one that has a wide skillset and experience with many construction services. As mentioned, the building envelope consists of multiple components that may need to be taken care of. So instead of hiring multiple companies to do different tasks, it's always best to rely on a trustworthy company with the expertise needed to complete the project. Some of the most important services to look for are:
General Contracting & Construction Management.

Building envelope restoration.

Leak Investigation.

Waterproofing.

Caulking and Painting.

Fall protection.

Rough and finish carpentry.

Excavating.

Interior finishing.
At WCBR, we provide various services to help you get your building restoration project to a successful completion! Contact us today, and let's discuss how we can help you restore the good condition of your commercial building.
Experience & Reputation
Commercial building restoration projects usually include a number of different tasks that would require you to trust a reputable company with a strong presence on the market. Before signing a contract with a restoration company, look for references and feedback from former clients. This step can save you a lot of time and money in the future, so always check for references and examples of the company's work before making a decision.
As a reputable company with over 25 years of experience, WCBR is your trusted provider of building envelope restoration services for your commercial properties! Check out our projects and services to learn more about why we are the best choice for your building restoration project.
What to Expect When Planning a Commercial Restoration Project?
Step 1: Inspection
Whether you have found an issue yourself or need assistance from an expert, the first step of your project will be the inspection of the building to pinpoint any issues related to its structural integrity. To create an estimate, the company will make sketches, take measurements, and collect pictures. They may also conduct testing- mold removal services, lead paint removal services or asbestos work- to determine what type of work needs to be performed.
At WCBR, we have a team of experts with the experience and expertise needed to identify potential problems with your commercial building and provide advice and support during the whole restoration process. We value our customers' trust, and this is why we discuss our concerns and ideas with our clients thoroughly, so they carefully plan the funding and timing of their restoration project.
Step 2: Discuss Possible Solutions
The solutions that we provide aim to match or improve the aesthetics of any commercial building while ensuring its structural integrity. Out support exceeds the construction process and includes the suggestion of measures that would mitigate progressive damage on your commercial building and reduce potential future risks.
Step 3: Create a Detailed Action Plan
Restoration of a commercial building is usually a complex project. This is why it is crucial for the company to create a detailed action plan that includes:
The scope of work.

The cost estimation and payment process.

The project's timing, including a risk assessment of the factors that may cause delays.

Detailed description of the next steps and what to expect during the restoration project.
At WCBR, our mission is to establish lasting relationships with our customers and our efforts to exceed their expectations make us the best in the business! Learn more about our services, and give us a call to discuss how we can provide you with the assistance and support needed to complete your building restoration project successfully!
Sources:
https://jobs-amst.com/blog/signs-your-building-envelope-has-moisture-water-infiltration/
https://usrl.ca/wp-content/uploads/2017/11/USRL_Mofu_Ebook.pdf
https://abbottsfireandflood.com/how-it-works/
https://jobs-amst.com/blog/what-is-a-building-envelope-when-is-it-time-for-building-envelope-restoration/