Featured Projects: Coquitlam Hudson Bay & 1500 Howe St.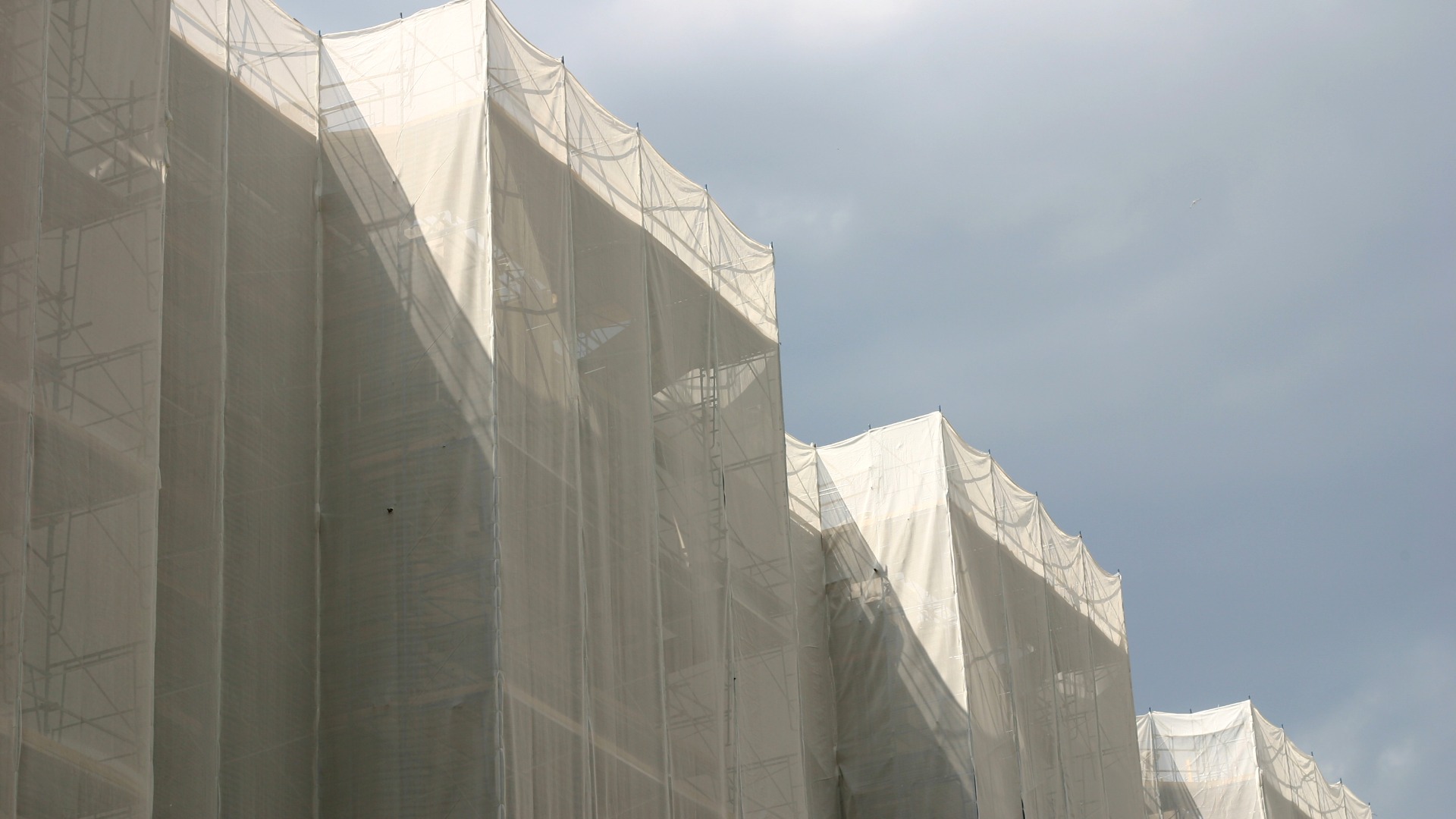 At West Coast Building Restoration (WCBR), we specialize in restoring residential, commercial and industrial building envelopes to ensure they function optimally, look aesthetically pleasing and provide the necessary protection to building occupants. Each year, we tackle several new and exciting projects, many of which involve unique challenges that are both stimulating and rewarding.
Here, we discuss two of our latest completions: the Hudson's Bay building in Coquitlam, BC and 1500 Howe Street, downtown Vancouver.
The Discovery—1500 Howe Street
Located near Yaletown in Vancouver, The Discovery is a 24-storey condo building that was built in 1989. Offering views of Vancouver's downtown core, Granville Island and False Creek, this 176-unit residential building needed a few upgrades to match its desirable location.
The work WCBR needed to do on this project was mostly superficial, with an emphasis on modernizing the building's exterior style.
Within two months, our team managed to wash, paint and caulk the whole tower. Interestingly, the entire Discovery project was completed by rope access and by September 2022, we were able to reveal its fresh new façade.
Below, we outline the work that went into this project and why it was needed.
Washing
Over time, buildings accumulate dirt and become discoloured due to weathering, pollution and bird droppings. Many of the deposits left by pollution are acidic and can eat away masonry, stucco and similar types of cladding. In humid climates, as we have here on the west coast, mould and algae can also grow on building surfaces, potentially causing lasting damage to exterior materials.
To keep a building safe from further weathering, all while refreshing its look, it's important the exterior is regularly cleaned. Unfortunately, the rain doesn't do a good enough job, despite how wet our winters may be. Instead, professionals need to use power-washing equipment and special chemicals to ensure a building's exterior is properly and thoroughly cleaned.
In addition to spraying down the cladding, we also washed windows to ensure the facade was left looking sparkly clean. Most importantly, this ensures the building's residents get to enjoy their view and get the most out of their investment.
Painting
This fresh paint job came with a fresh palette. A new colour scheme was applied to the building's exterior to provide a more modern appearance.
Calking the Tower
One of the main reasons we were performing this restoration was due to water ingress. This is when water from outside seeps into a building. There are many potential causes of water ingress, which is why we chose to caulk the whole tower.
Caulking is a vital building restoration step which serves both a functional and aesthetic purpose. Caulking can seal off gaps and cracks while also providing a more finished look to a surface. We caulked around windows, entryways and building seams to make sure the whole structure had water-tight seals.
Hudson's Bay at Coquitlam Centre
The Hudson's Bay at Coquitlam Centre features a brick façade and large glass awnings over the entrances and adjacent sidewalks. Constructed in 1979, this building was due for several upgrades. Of those, we completed masonry and glazing repairs, performed abatement procedures and applied new sealants and flashings.
The main concern with the Hudson's Bay building was the shelf angle structure. This is the part of a masonry-clad building that attaches to the building frame. Because of this, we had to complete repairs to the masonry to restore its structural integrity. Additional work was done to ensure everything looked polished on the exterior.
Completed in October 2022, this project took seven months from start to end. Below, we describe some of the key repairs we performed.
Masonry Repair
Masonry refers to brick or stonework; therefore, we had to replace and strengthen the existing brick structure for these repairs.
Shelf angles were replaced by utilizing additional anchors and shelf angles to support the existing wall assembly. We also used a near-match brick to make it difficult to visually identify where the repairs were conducted.
Glazing Repairs
Glazing describes the process of fitting anything with glass, such as windows, glass facades and the entranceway features seen on this Hudson's Bay building. Wherever there were imperfections, we replaced and repaired sections of glass to ensure the building's envelope looked thoroughly restored.
Abatement
Abatement is the act of enclosing building damage or sectioning it off. This is often necessary when remediation work is being done on portions of a building so that hazardous materials and construction debris are kept away from unaffected areas. This project involved sectioning off areas to work so that the store could remain open as we restored the outside of the building.
Sealants
Over time, sealants become brittle and crack, which can lead to drafts, water leaks and more damage. Generally, sealants need to be repaired/replaced every 12-20 years. This crucial step was included with our exterior repairs to ensure the building is totally waterproof.
Flashings
Flashings are thin, protective layers that are designed to keep water out of a building. We apply flashings over certain surfaces and features to add an extra layer of protection in addition to sealants and caulking. In rainy BC, we need to do everything we can to ensure our buildings remain as waterproof as possible.
Let WCBR Be a Part of Your Next Restoration Project
Ready to breathe new life into your commercial or industrial building? West Coast Building Restoration can make it happen with expert-led building envelope repairs and services. Contact our team today to learn more about our offerings.