Trendy Commercial Interior Finishes to Try in Your Office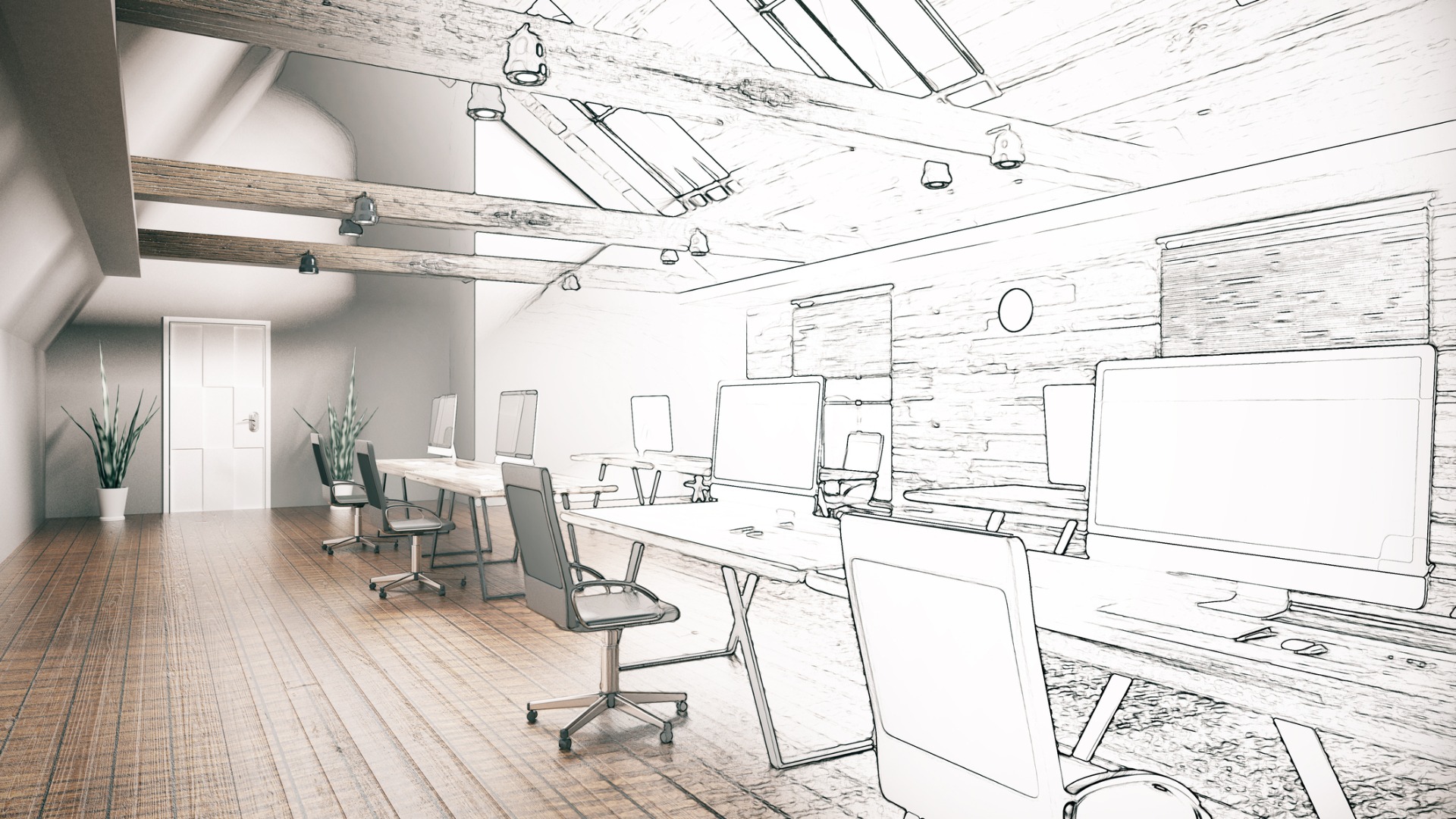 As someone looking to renovate an office space or develop a new one, choosing the perfect commercial interior design isn't always easy. Depending on your business, your office's design may serve multiple purposes, such as showing off your brand and creating a comfortable space for workers.
In this article, we've laid out several of the best interior finishes to try in your office, restaurant, retail store, or any other place of business.
What are Interior Finishes?
So, what even are interior finishes? According to most designers, interior finishes refer to the exposed surface materials of walls, fixed or movable partitions, and ceilings. However, this is a more technical definition.
To us, interior finishes are a reflection of personality, taste, and style. In essence, finishings are a combination of natural and synthetic materials used to cover a structure's interior and display the aesthetic qualities of any given space. That's why they are so important.
Interior finishes are the aspects of an office that get noticed immediately when anyone walks through the door. For that reason alone, they must be delicately designed and properly structured.
7 Trendy Interior Finishing Styles in 2022
We know there are an unlimited number of interior finishing styles, but we've decided to list some of the most popular trends.
When it comes to commercial interior finishings, you must remember that there needs to be synergy between the chosen styles, materials, and colours and your company's overall brand and personality.
To get ideas for your commercial space, continue reading our list below.
Traditional Interior Finishing Style
One of the most common finishing styles, also known as the classic European style of the 18th and 19th centuries, is the traditional decor style. This style holds the first spot on our list since it can make any interior have that classically luxurious feel.
This style implements the use of elaborately detailed tables and chairs made from dark wood, along with sophisticated colours that express a sense of elegance and class. Interior finishings include hardwood panelling, dark wallpaper and ornate lighting fixtures.
The traditional interior finishing style is perfectly suited for those who love expensive-looking decorations and styles with a rich history.
Contemporary Interior Finishes
Contemporary simply means anything that belongs in the present. This should help you create an image of what the contemporary interior finishing style is all about.
This style is ever-evolving since it borrows from various dominant styles of the past and merges them with the modern age to produce a timeless design that can last for many years.
It uses features like crown moulding for the ceiling, walls, and windows, and it also fully utilizes space, natural light, and glass to give a bright and airy feel to the office or commercial interior.
Modern Interior Finishing Style
Modern interior style refers to the interior designs that were popularized in the early 21st century.
Although similar to the contemporary style, modern interior designs are unique in the sense that they favour the use of glass, metal, and chrome streamlined with smooth surfaces and cool colours. In addition, the inclusion of modern artwork also gives the commercial interior design space a simple yet fresh and elegant style.
Transitional Interior Finishing Style
As one of the most well-liked trends in the world of interior design, we prefer to describe the transitional interior finishing style as the "happy medium" of interior design.
If you feel the classic or traditional style is too stuffy and the contemporary style is too far outside your comfort zone, then this is the style for you.
Traditional elegance combined with modern forms and fabrics creates the ideal transitional style. Transitional interiors also limit the use of accessories, letting the furnishings and textiles speak for themselves. It maximizes the use of toss pillows, blankets, and area rugs to add decorative details to the space.
Eclectic Interior Finishing Style
This is a highly misunderstood interior finishing style. Most people see it and immediately look the other way, while others get lost in the contrasting details of its design.
The eclectic interior finishing style is diverse, playful, and free. It is a design style that provides a canvas (in the form of the office floor plan) for the designer to work with as they deem fit. This style may seem haphazard, but with a closer look, you'll find a collection of pieces aimed at creating a culture-rich interior.
Shabby-Chic Interior Finishing Style
Originating in the 18th century, this style is for vintage-loving decorators and designers. Finishes for commercial offices with this style are dominated by vintage fabrics and items, plush furniture, whitewash floors, light colours, and floral designs.
Shabby-chic has an agreeably feminine design, with a soft and delicate style that is not only glamorous but cozy.
Industrial Interior Finishing Style
Finally, we have the industrial interior finishing style as the last style on our list. As the name implies, this style stems from the 90's industrial age, during which there was a wide range of refurbishment of old manufacturing warehouses into multipurpose spaces.
Using those spaces, developers had to create large units, retaining the old floors and brick walls while leaving a large portion of the pipes, and beams exposed. This style unexpectedly became popular and has since become a go-to for office spaces and other places of business that are located in old, lofty 19th-century buildings.
Consult a Professional Designer Today
When you have the right partner to work with, designing your commercial interiors doesn't feel so daunting. Instead, it can be a fun and fulfilling task.
With West Coast Building Restoration as your specialized guide in all aspects of interior finishing services, you have an assurance of getting your desired outcome, along with a helping hand every step of the way. Contact us today!